Wealthy families often find they have a host of financial administration needs, including cash flow analysis, bill paying, financial reporting and income tax compliance. We provide the necessary support to manage the burden of both complex and routine financial affairs. By centralizing these activities, you benefit from a high degree of support and often find less duplication of effort and fewer errors. We have a team to cover:
Cash flow management – scheduled account distributions
Tax projections and income tax reporting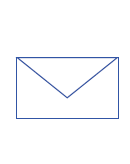 Disbursements and bill paying
Frequent communication ensures things run smoothly.
You can be assured that these personal and technical tasks are in capable hands and treated with utmost confidentiality.